flatbread recipe
now browsing by tag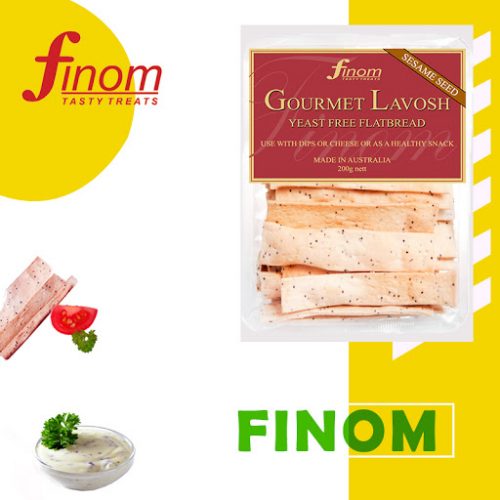 Our gourmet Lavosh yeast-free flatbread crackers are crunchy plain crackers perfect for serving dips. Lavosh Crackers can be regarded as an ideal gift for the people who prefer great gourmet brands that are unique. Gourmet lavosh yeast-free flatbread is a product manufactured by Australia's Finom brand.
Finom is a trading name of Australian food manufacturer and distributors Opera Foods Pty. Ltd. Lavosh cracker of Finom contains sesame seed flavor and it is perfect for snacking, partying as well as cheese and platters dip.
Lavosh crackers contain low calories; therefore, it helps to control the appetite of an individual. It is made up of oats or wheat flour; its a low sugar savory plain cracker that long and slender for dips.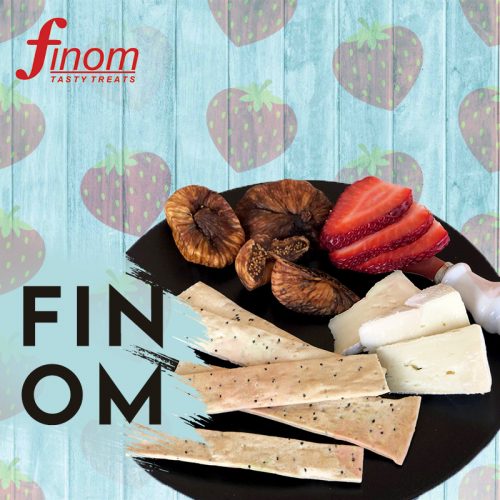 Finom cracker are considered as a nutritious as well as the best simple crunchy snack in Australia. Finom crackers are the products of an Australian brand with no added sugar. It is ideal for partying, gifting and it adds ecstasy for super setting.
Finom crackers can be available in many shops in Australia; moreover, Finom crackers are of varied including lavosh crackers flatbread, sesame seed as well as black sesame seed lavosh crackers with the flavor of pepper.
Finom lavosh crackers are considered as an ideal food for partying that can be eaten with cheese platters as well as dips. It can be eaten with blue vain cheese, hard cheeses as well as soft cream cheese. The health benefits of consuming Finom crackers include better weight control from a sugar free cracker biscuit.
Our Lavosh crackers are distributed in Australia by Parent co. Opera Foods. Overnight delivery to Sydney Melbourne and Brisbane.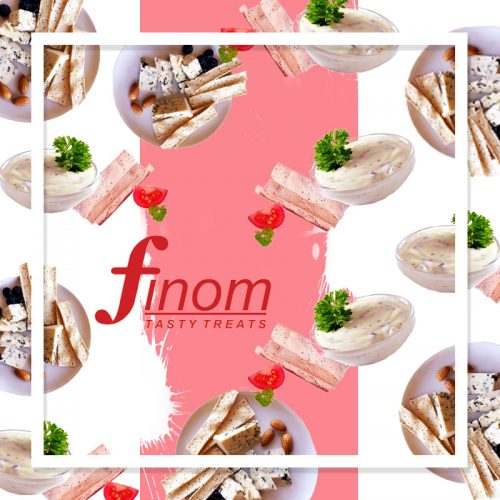 The wholesale Lavosh Crackers are great snack food for tea parties and corporate gatherings. Finom is a brand which deals in the manufacture, packaging and delivering of Lavosh Crackers in and around the regions of Australia. The two types of delicious Lavosh Crackers available with us are Black Sesame Seed with Pepper Lavosh crackers and Gourmet Lavosh Flatbread crackers.
Our products are made up of Lavash or Lavosh a mixture of flour, water, and salt. The dough is rolled out very thin hence the crackers are very slim and crispy which is perfect to be eaten as a snack along with tea. Some sprinkles of sesame seed and pepper are added as toppings to add a variety of taste but that does not make it spicy or hot.
Serve Lavosh crackers with dips or cheese.
Finom is a registered brand of Opera Foods a wholesale distributor of gourmet and gluten-free snacks to make your evenings memorable.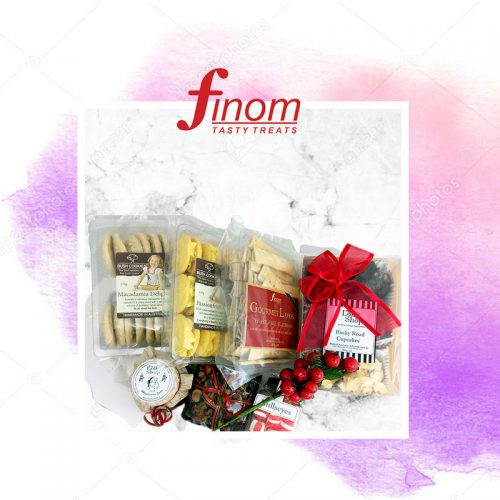 Imagine you are meeting your friend after several months or if you are giving a surprise visit to your relatives living far away. The Gourmet Gift Basket with products from Finom is absolutely the right choice to surprise them with a special treat. Our versatile lavosh crackers and snacks foods are unique and savory which will surely delight them and make them crave for more.
Our Flatbread Lavosh Crackers are crisp and crunchy which can be enjoyed perfectly along with dips of cheese while you have a harmonious conversation with them. Our Lavosh Crackers come in two different varieties; the Sesame Seed Lavosh Crackers are stylish yet plain cracker biscuits which will create a jovial mood in the event or function. We also have the Black Sesame Lavosh Crackers which is just embedded with some pepper to give a variation in flavor, but it is neither hot nor spicy and looks like a plain cracker.
Finom is originated from a Hungarian word which means tasty & delicious. Do not waste your time and thought about the gifts and presents you need when you are going for a visit next time. Get in our online shop and order your own customized gourmet gift basket from Opera Foods. Finom is a registered brand name to highlight and market the savory food products of wholesale suppliers Opera Foods.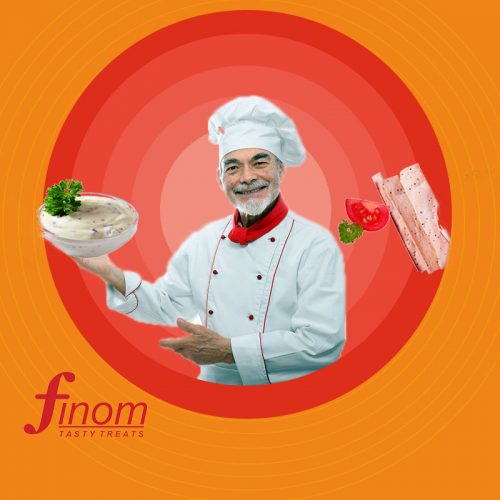 Finom is an Australian brand of Lavosh Crackers who make tasty delicate and delicious gourmet crackers. All our products are of high grade which are manufactured in a HACCP certified food factory they are also barcoded with our registered GTIN number.
Our pastry chefs will bring the best of Hungarian, European and International flavors of lavosh crackers.
Our Gourmet Lavosh crackers are a flat bread style product which while can be eaten as a standalone snack, but tastes great when had with dips of cheese. Sesame Seed Lavosh Crackers and Black Sesame with pepper Lavosh Crackers are beautiful and tasty lavosh crackers which are available in our online store.
Consumers and Retailers alike can order from our registered brand Opera Foods a wholesale supplier of gourmet foods in Australia.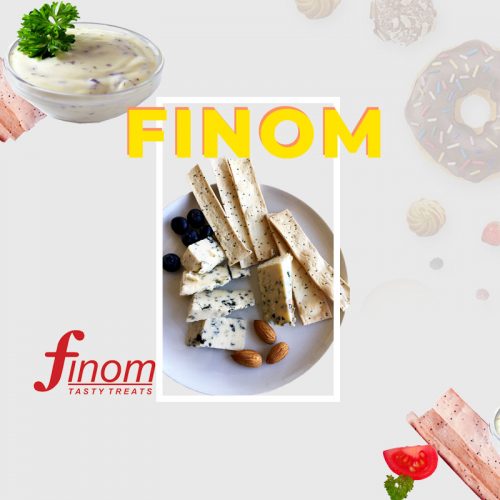 Finom is a brand which is completely dedicated to the manufacture and delivery of Lavosh Crackers online. Lavosh is actually a combination of flour, water, and salt added toppings like sesame, pepper, and onion are added before they are baked. They are an excellent source of Omega -3 and high proteins which is good for losing weight.
Lavosh Crackers are very thin and delicious as midnight or picnic snack. Our Lavosh Crackers have two flavored products the Sesame Seed Lavosh Crackers and the Black Sesame with Pepper both have their own uniqueness and taste in its own different way. Enjoy them with dips of sauce or cheese.
Finom Lavosh Crackers are made in Australia; all our products are packed in see-through packs so that you see the slenderness and slim profile of our lavosh crackers. You can buy Lavosh Crackers in bulk from our parent company Opera Foods, fine food distributors in Australia.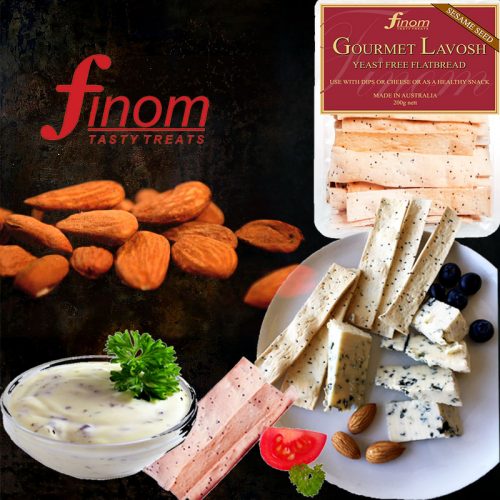 Finom is a wholesale lavosh crackers biscuit supplier in Australia. Finom is a registered brand of Opera Foods which has been specially launched for the marketing of Gourmet Lavosh Crackers.  Opera Foods also  offers smoothie ingredients and superfood toppings for smoothie bowls and granola bowls.
There are two types of Lavosh Crackers Flatbread available in our  online store, The Sesame Seed Lavosh Crackers and The Black Sesame seed lavosh crackers with pepper. They can be given as the perfect gourmet gifts to people who are interested in fine Australian gourmet foods.
Consumers can buy 200gm packets of Lavosh Crackers while distributors and retailers can order it in bulk from our parent company, Opera Foods.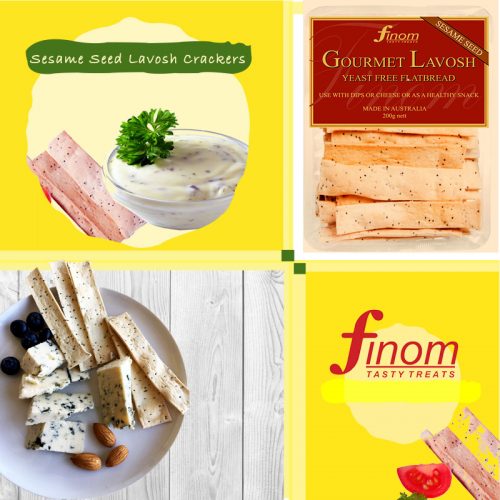 Our Finom brand Lavosh Crackers are yeast free and very healthy as a breakfast meal. They have a great taste and are very soft, a simple flatbread cracker with no added sugar in it.
Our Black Sesame Seed with Pepper is more or like the plain version with a bit of added pepper in it. But that does not make it extremely spicy and hot but blends it into the perfect taste to have with dips of Cheese.
Our original flavor of Sesame Seed Lavosh Crackers is unique and stylish plain cracker biscuits. They are simple yet tasty Gourmet Lavosh Crackers for snacking.
They can be used as great finger food for some functions and gatherings, or you can use them as a crunchy snack when you have called guests to your home.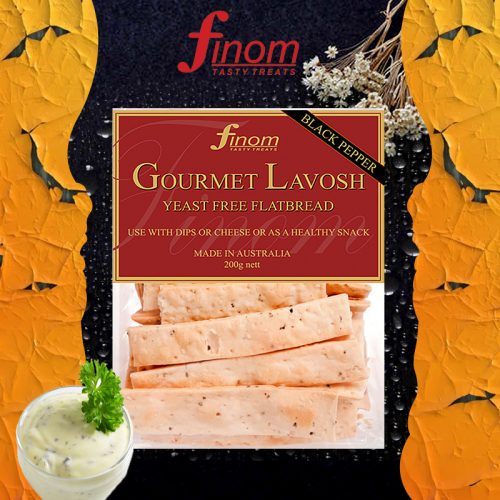 A gourmet quality food which separates the "also-rans" from the truly discerning, in partying food, corporate get-togethers and even as a handy midnight snack with dips or cheese.
The dash of pepper is a mild luxury without being unduly harsh to the palate, thus making pepper sprinkled Lavosh Crackers an ideal savory snack food at short notice.
Make Lavosh Crackers your choice food without giving up on the luxurious taste which is got by blending with pain sesame seeds or Black sesame seeds with a hint of pepper.
A 200g pack is available at Sydney wholesale food suppliers Opera Foods and if bought in bulk gives decided price advantage.