Lavosh
now browsing by tag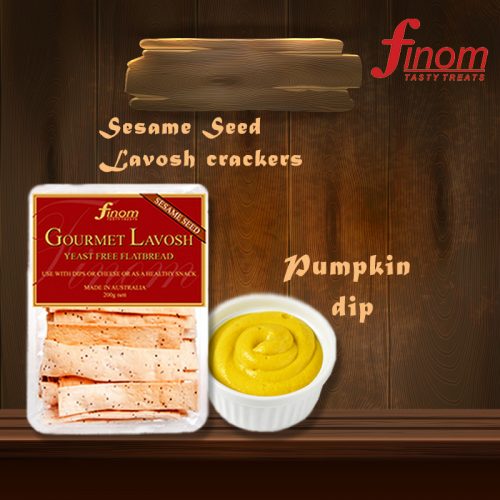 Sesame seed lavosh crackers by Finom are simple and plain lavosh crackers.  Finom manufactures crispy and crunchy lavosh crackers. Sesame seed lavosh crackers are unique and stylish plain cracker biscuits that will turn your meals into treats and make every moment memorable. Sesame seed lavosh crackers are perfect for cheese platters dips and snacking. You can take sesame seed lavosh crackers with fresh salad veggies or with Tahini equally as well.
Sesame seed lavosh crackers contain no sugar and other artificial preservatives. It contains no colors or sweeteners. Sesame seed lavosh crackers are perfect for any function and other types of snacking stylish functions.
Visit our site to know more information about the product.  Book your favourite lavosg crackers now and get online discounts for bulk orders on this product.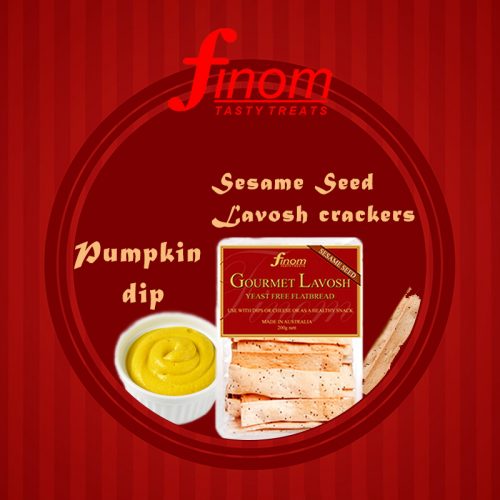 Finom produces delicious lavosh crackers namely black sesame seed with pepper and plain sesame seed lavosh crackers. Lavosh crackers are regarded as quite healthy as well as a crunchy snack as they contain no sugar. Lavosh crackers contain no sugar, no colours and other preservatives.
Sesame seed lavosh crackers are quite unique as well as stylish plain crackers. These crackers are ideal for pumpkin dip, vegetable dips such as olives and cheese platters dips. This lavosh cracker is widely used as an ideal snack food.
Our sesame seed lavosh crackers are perfect for any stylish functions, corporate gatherings and any kind of social gatherings. You can also give a presentation with slim line lavosh crackers by Finom brand.
For more information visit our site. Buy sesame seed lavosh crackers now. Online discounts are available for bulk orders.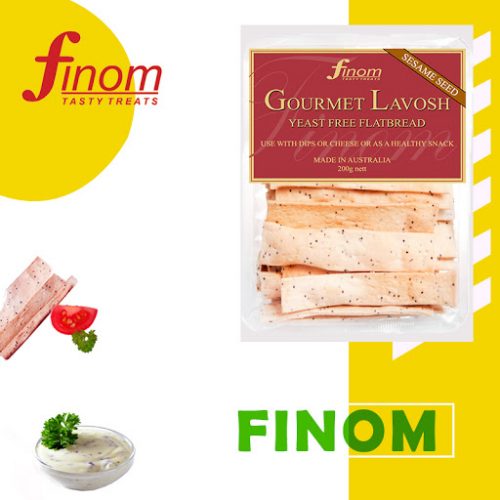 Our gourmet Lavosh yeast-free flatbread crackers are crunchy plain crackers perfect for serving dips. Lavosh Crackers can be regarded as an ideal gift for the people who prefer great gourmet brands that are unique. Gourmet lavosh yeast-free flatbread is a product manufactured by Australia's Finom brand.
Finom is a trading name of Australian food manufacturer and distributors Opera Foods Pty. Ltd. Lavosh cracker of Finom contains sesame seed flavor and it is perfect for snacking, partying as well as cheese and platters dip.
Lavosh crackers contain low calories; therefore, it helps to control the appetite of an individual. It is made up of oats or wheat flour; its a low sugar savory plain cracker that long and slender for dips.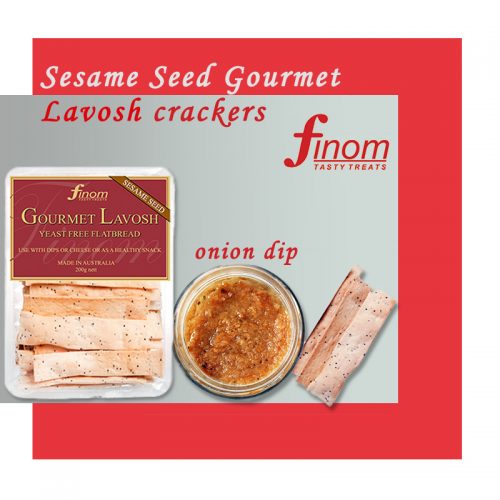 Finom makes an exquisite gourmet lavosh yeast-free flatbread. Our sesame seed gourmet lavosh crackers are very much popular among lavosh crackers in Australia. Seseme Seed Lavosh is considered as a stylish as well as a unique plain cracker biscuit that tastes crunchy and plain with a hint of savory.
Our Sesame seed gourmet lavosh crackers are ideal for functions, snacking and any kind of social gatherings. It can be eaten with a cheese platter, or dips especially vegetable dips such as olives. prime Sesame Seed gourmet lavosh crackers are made of flour, wheat, margarine, salt, poppy seeds, milk powder full cream and more.
Buy Sesame seed gourmet now  lavosh crackers at Opera Foods (our parent company) online store.
Finom produces magnificent lavosh crackers. Sesame seed lavosh crackers are very much popular among our Biscuit Range as they taste crunchy and crispy. Sesame seed lavosh crackers are generally a stylish as well as a unique simple cracker biscuit.
Sesame seed lavosh crackers are ideal for cheese platters or dips like pumpkin dip, vegetable dips, particularly with olives and many others. Lavosh crackers can be eaten with fresh vegetable salads or people can have it as a snack. Sesame seed lavosh crackers contain no sugar or any kind of preservatives.
The ingredients for sesame seed lavosh crackers are flour, wheat, margarine, milk powder full cream, salt, poppy seeds and more. Sesame seed lavosh crackers are also great for contemporary functions and other social gatherings.
I nice plain crunchy cracker that lets you focus on the accompanying foods.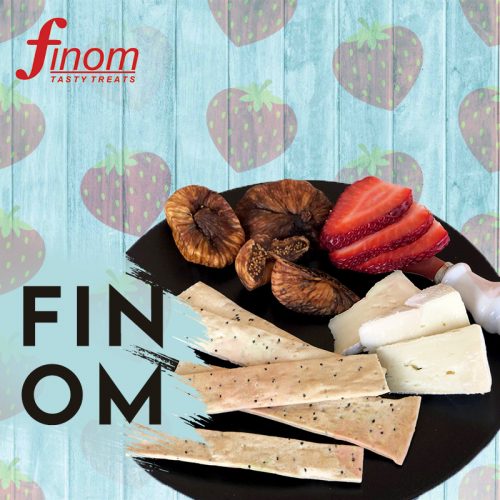 Finom cracker are considered as a nutritious as well as the best simple crunchy snack in Australia. Finom crackers are the products of an Australian brand with no added sugar. It is ideal for partying, gifting and it adds ecstasy for super setting.
Finom crackers can be available in many shops in Australia; moreover, Finom crackers are of varied including lavosh crackers flatbread, sesame seed as well as black sesame seed lavosh crackers with the flavor of pepper.
Finom lavosh crackers are considered as an ideal food for partying that can be eaten with cheese platters as well as dips. It can be eaten with blue vain cheese, hard cheeses as well as soft cream cheese. The health benefits of consuming Finom crackers include better weight control from a sugar free cracker biscuit.
Our Lavosh crackers are distributed in Australia by Parent co. Opera Foods. Overnight delivery to Sydney Melbourne and Brisbane.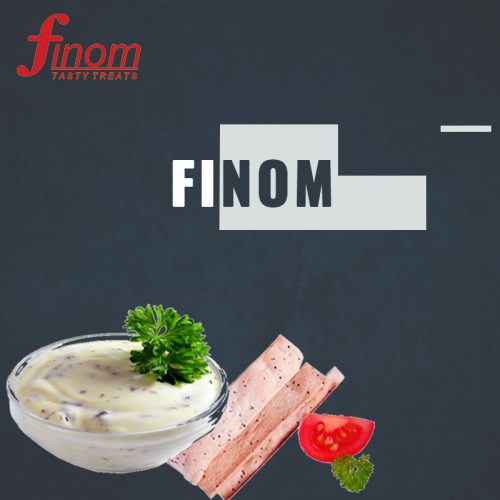 Finom cracker is considered to be one of the growing snack foods in Australia. Basically, Finom is referred to as a registered trading brand of respective Opera foods Pty Ltd. It can be available in retail shops in Australia. Finom produces Lavosh crackers in different flavors including sesame seed and black pepper flavors. It is one of the tastiest as well as crunchy snackfoods in Australia.
Finom crackers are perfect for snacking as well as cheese platters and dips and finger food. These kinds of snack are crackers that are low in sugars and may help to control the mood of an individual at the same time. Most of the people prefer to have it in different kinds of functions in Australia. The popularity of Finom crackers is growing day by day. The healthy benefits of sugar free Finom lavosh crackers include increased energy, losing weight, reduction of acidity, decreased morning sickness, and low blood sugar.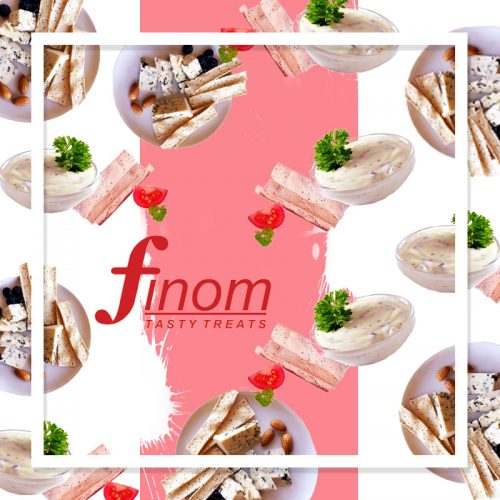 The wholesale Lavosh Crackers are great snack food for tea parties and corporate gatherings. Finom is a brand which deals in the manufacture, packaging and delivering of Lavosh Crackers in and around the regions of Australia. The two types of delicious Lavosh Crackers available with us are Black Sesame Seed with Pepper Lavosh crackers and Gourmet Lavosh Flatbread crackers.
Our products are made up of Lavash or Lavosh a mixture of flour, water, and salt. The dough is rolled out very thin hence the crackers are very slim and crispy which is perfect to be eaten as a snack along with tea. Some sprinkles of sesame seed and pepper are added as toppings to add a variety of taste but that does not make it spicy or hot.
Serve Lavosh crackers with dips or cheese.
Finom is a registered brand of Opera Foods a wholesale distributor of gourmet and gluten-free snacks to make your evenings memorable.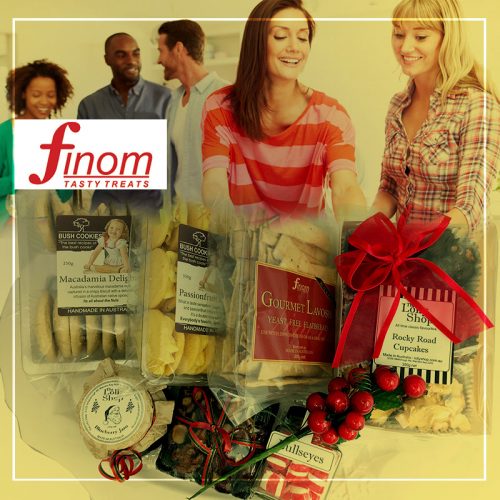 Lavosh Crackers from Finom are crispy and mild tasting crackers which are made in Australia. These crackers are served in Functions and parties as starters and they are also easy to munch on snacks every time you feel hungry at home.
Our Lavosh Crackers are not only a great cracker for dips and cheeses, but a cracker which has become a part of most households in the suburbs of Sydney, Melbourne, and Brisbane. Be it packing these lavosh crackers for school along with some dips of cheese or serving these at home during tea time, Lavosh crackers are the go-to snack every time you feel hungry.
Finom is a brand specialized in Gourmet Lavosh crackers. You can try out the Black Sesame with Pepper or Sesame Seed Lavosh Crackers. Visit our parent company Opera Foods to have a chance to also shop for other gluten-free and gourmet products and brands.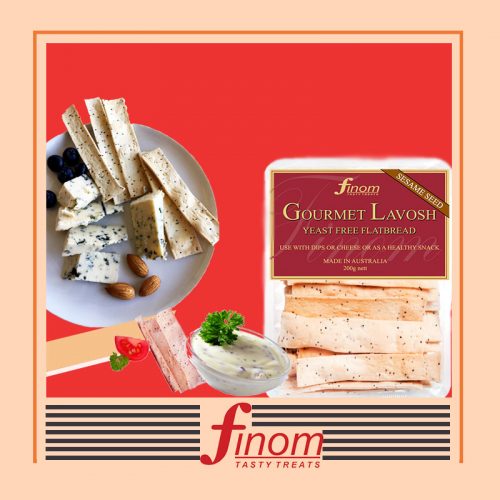 A common question which arises in your mind when you think about Lavosh Cracker is "Are they Sugar Free"? Many recipes of unleavened flatbread lavosh crackers have been discovered by people all over the world. Finom a brand of Lavosh Crackers has come up with a unique recipe which stands out from the rest.
Our Crackers have no added sugar but have a delicious taste with will make you crave for it with some dips or cheese. We offer gourmet lavosh crackers which are long and slim; our slender profile makes us unique and different from the rest. They are packed in clear see-through packs for you to see and believe about our quality and quantity.
Finoms Lavosh crackers are distributed by Opera Foods a Sydney wholesale supplier. You can order small consumer-sized orders with direct delivery at your door step. Retailers can order in bulk to avail great discounts and offers.