Gourmet gifts
now browsing by tag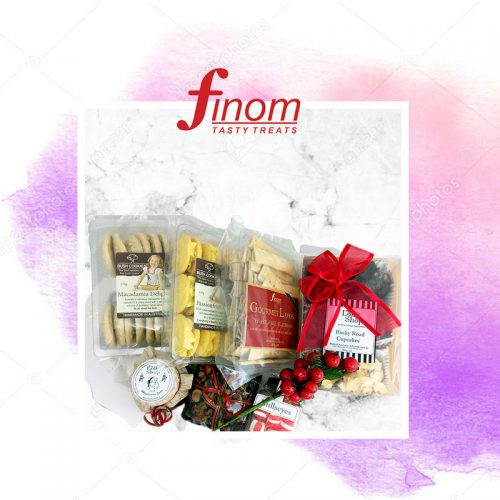 Imagine you are meeting your friend after several months or if you are giving a surprise visit to your relatives living far away. The Gourmet Gift Basket with products from Finom is absolutely the right choice to surprise them with a special treat. Our versatile lavosh crackers and snacks foods are unique and savory which will surely delight them and make them crave for more.
Our Flatbread Lavosh Crackers are crisp and crunchy which can be enjoyed perfectly along with dips of cheese while you have a harmonious conversation with them. Our Lavosh Crackers come in two different varieties; the Sesame Seed Lavosh Crackers are stylish yet plain cracker biscuits which will create a jovial mood in the event or function. We also have the Black Sesame Lavosh Crackers which is just embedded with some pepper to give a variation in flavor, but it is neither hot nor spicy and looks like a plain cracker.
Finom is originated from a Hungarian word which means tasty & delicious. Do not waste your time and thought about the gifts and presents you need when you are going for a visit next time. Get in our online shop and order your own customized gourmet gift basket from Opera Foods. Finom is a registered brand name to highlight and market the savory food products of wholesale suppliers Opera Foods.

Flatbred crackers in a gourmet lavosh from Finom make a great addition to a party for dips and also for cheese or mixed platters.
Try our Finom brand Black Pepper Gourmet Lavosh flatbread for your  corporate gifts and gourmet baskets and as well as an office Christmas function or simple home party for easy finger food function.
Black Pepper flavour lavosh is not actually hot or spicey. It has just a touch of black pepper to add a tiny amount of taste. You will love this with your cheeses and its basically a plain cracker for your dips.
Finom Lavosh is idea for Cheese platters and dips and a interesting addition to a gourmet gift basket.  Buy Finom brand Lavosh online from our parent company online store of wholesaler Opera Foods.
#finom #gourmetlavosh #lavosh #lavoshcrackers #cheeseplatters #dips #gourmetgifts #giftbaskets #corporategifts #operafoods #flatbread #pepper #blackpepper