Yeast Free Gourmet Lavosh Crackers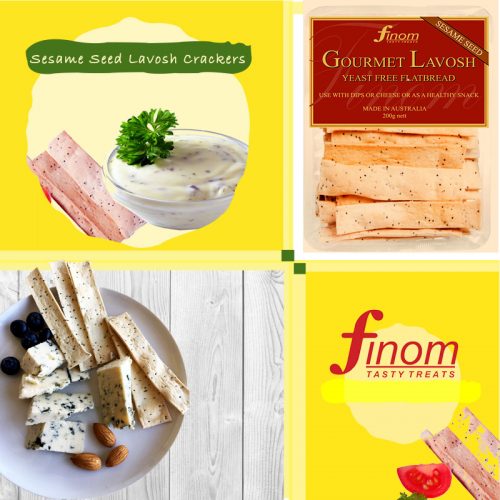 Our Finom brand Lavosh Crackers are yeast free and very healthy as a breakfast meal. They have a great taste and are very soft, a simple flatbread cracker with no added sugar in it.
Our Black Sesame Seed with Pepper is more or like the plain version with a bit of added pepper in it. But that does not make it extremely spicy and hot but blends it into the perfect taste to have with dips of Cheese.
Our original flavor of Sesame Seed Lavosh Crackers is unique and stylish plain cracker biscuits. They are simple yet tasty Gourmet Lavosh Crackers for snacking.
They can be used as great finger food for some functions and gatherings, or you can use them as a crunchy snack when you have called guests to your home.