Lavosh Crackers the Healthy Breakfast and the Crunchy Snack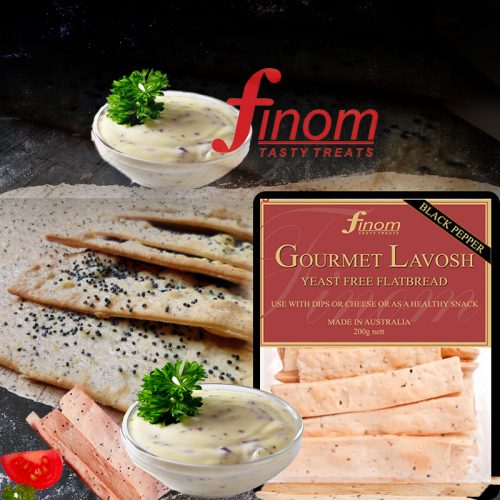 Even though lavosh was introduced by the Ottomans long ago the taste and crunchiness of Lavosh Crackers are a standout even today.
The two most common way of having Lavosh Crackers are when it is fresh and soft right after being taken out from an oven or when it is hard like a cracker after being cooled off.
Our Gourmet Lavosh, Yeast free Flat Bread is found in two varieties namely Black Sesame with Pepper and Sesame Seed Lavosh crackers. The Black Sesame with Pepper is a plain cracker with a slight difference of pepper being added to it. But that does not make it extremely hot and spicy at all you can enjoy it with dips of Cheese.
If you are partying or you want a healthy breakfast at home you can order from the web store of our brand name Finom.
You can also buy them online in bulk from our parent company Opera Foods, wholesale food Suppliers Sydney, Melbourne & Brisbane.